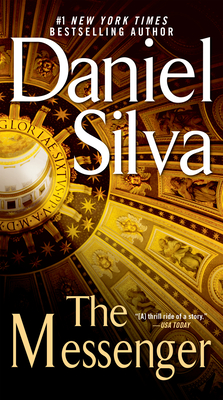 The Messenger, Daniel Silva, G P Putnam's Sons, 2006, 334 pp
This thriller is #6 in Silva's Gabriel Allon series. I must say that each book so far has been more exciting than the last.
Gabriel Allon is an art restorer but that is just his cover. He is a spy and also often an assassin for Israeli intelligence. In The Messenger, the evil entity is al-Qaeda. It appears that the organization is planning a more audacious attack on the Vatican that will top what they did at the World Trade Center.
For the first time in the series, that I can recall, Gabriel teams up with the CIA. I read the book right around the time that Jamal Khashoggi was murdered in Saudi Arabia. A certain high-powered Saudi businessman features in the story, so even though it is now 12 years since the book was published reading it was like going behind the news of today.
As always, Silva presents his Israeli-centered viewpoint on world events but this time I really felt the series moving towards the present.