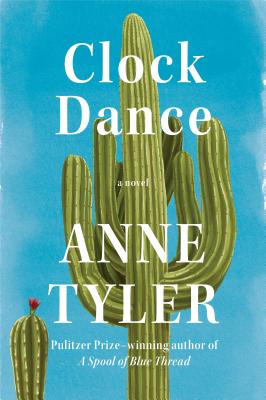 Clock Dance, Anne Tyler, Alfred A Knopf, 2018, 292 pp
This wonderful novel is the latest from Anne Tyler and proves (at least to me) that she has not lost one whit of the qualities that infuse all of her work: deep perception of human beings and of what makes life hard and where joy might be found. This is her 22nd novel in 54 years of publishing. It is the sixth one I have read and I don't intend to stop until I have read them all.
Willa Drake, my goodness, had a long path to finding herself. She had her reasons from childhood. She is one of those women who has every good quality you could hope for in a person except the ability to assert herself. I know in these days of whatever stage of feminism we are in, we like stories of strong women who can do it all and have it all. Maybe that is because there are still too many women like Willa.
The novel is also full of the slightly off characters who people Anne Tyler's stories. Sometimes I think we, especially Americans, like to hang out with fairly mainstream people, though look where that has gotten us.
Willa is on husband number two, when she makes an impulsive decision that opens up her life at the age of 61. Impulsive decisions are not new for her. What is new is that this one brings her what she wants.
Another theme in Anne Tyler's books is that our faults or negative qualities or shortcomings can work in our favor when we least expect it. I always find that an encouraging idea.