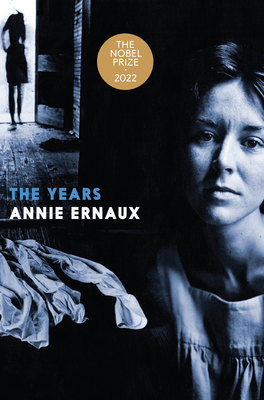 The Years, Annie Ernaux, Seven Stories Press, 2017, 231 pp (originally published by Editions Gallimard, Paris, France, 2008; translated from the French by Allison L Strayer.)
I read this because it is a memoir. I read memoirs and autobiographies as aids to the book I am writing, either a memoir or an autobiography depending on which day you ask. When I first heard about The Years, I learned that this acclaimed French writer covers her life against a background of social and political French life, comparing and relating her passages to those events. I am attempting a similar feat.
Unlike myself, Annie Ernaux is exemplary in her brevity. She manages to compress 1941 to 2006 into just a bit over 200 pages. Reading the book was like watching a newsreel, barreling through her upbringing, her schooling and her adult life, complete with the major news, the literature, music, movies and changing styles and mores.
At times she is remembering her world by looking outside herself, other times by recalling her emotions and observations. Since I have never lived in France, many of the cultural bits were outside my experience. That problem was eased by the fact that we have both been through these changes simply by living in the world during almost the same decades.
She often mentions Simone de Beauvoir, Sartre, and other French authors I have read, making me feel more at home. I have read from those authors about the German occupation during WWII, the resistance, the Algerian War, the involvement of French intellectuals and youth with socialism and communism. New to me though was what has happened in France from the 1970s on.
The book was a great boost to my own writing project. Unless other readers are interested in mid 20th century French life, it might be less interesting. If you have visited France over the years though, it is an inside look into changes you may have noticed.
Just as I was reading it, The Years was included on the long list for the 2019 Man Booker International Prize, another bonus for book nerds.