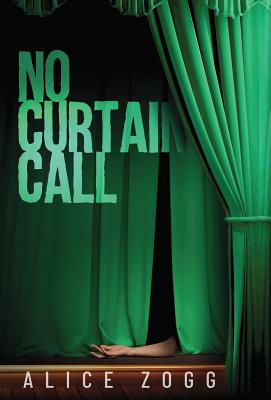 No Curtain Call, Alice Zogg, Aventine Press, 2019, 200 pp
This is the latest mystery by my self-publishing friend Alice Zogg. It is her 14th book! She has recently left her series character who featured in the first 10 books and her last four have been stand-alones set in and around Los Angeles.
Retired sheriff's department lieutenant Nick Fox is trying to make a new life for himself after being nearly blown to bits during his police work. An old friend asks Nick to investigate the death of his high school age son.
The case is three and a half years cold, having been written off as a suicide. The thing is, the boy died from an opioid overdose and no one had ever seen him even drink let alone use drugs.
The other thing is Jim Hoang was a high achiever at the elite Citadel High School who had performed his first role in the school musical but died on stage during the final curtain call. His parents believe he was murdered.
Nick Fox knows how to conduct an investigation and most of the potential suspects are drama students from Citadel. Having recently read Trust Exercise by Susan Choi, also set in an elite high school with an emphasis on the performing arts, I must admire how well Alice Zogg drew her characters with all their teenage drama on and off the stage.
This author never lets me figure out who done it until her investigator does. As always she continues to outdo her earlier books with ever tighter plots and deeper looks into the characters. She is proof of the maxim that one can teach oneself to write simply by writing. Since I know her personally I know that she writes these books for her own enjoyment and from her own drive to create them.
I do enjoy a mystery I can read in one day!